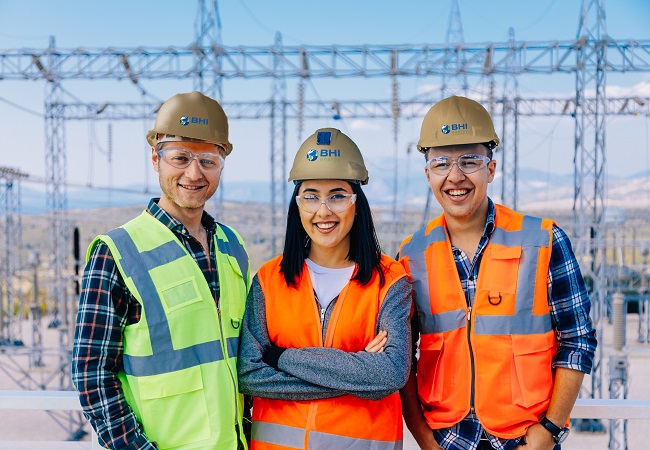 The BHI Team
BHI's employees are diverse, skilled, innovative and committed to their craft.  You'll find a wide mix of opportunities for craft including welders, machinists, assemblers, valve technicians, instrumentation & controls technicians, electricians, lineman, and turbine technicians, at all levels from junior to senior to management.
Our administrative and design & engineering teams employ electrical and mechanical engineers, permitting specialists, drafters, drone operators, IT professionals, accounting and payroll specialists, and marketing and sales personnel.
Our management team consists of professionals with decades in their fields, providing field and job site supervision, management expertise and executive direction to the organization.
BHI Energy spans industrial, oil & gas, power generation and power delivery markets united as One BHI organization.  We share values,  philosophies and practices, bringing together a welcoming community of experts in service to our customers.
We encourage you to explore a career with us, and join us in building your path to success!